We're on a mission to help retailers boost ROI by converting anonymous in-store shoppers into repeat omnichannel customers.
Pairzon is a leading AI technology solution for physical retailers that connects offline and online data to dramatically boost sales, retention, and customer engagement.
With a rapidly expanding customer base across different sectors such as groceries, apparel and fashion, beauty and cosmetics, drugstores and consumer electronics – Pairzon is disrupting the retail market, delivering proven results and increasing ROI for physical retailers.
The solution was envisioned and developed by leading professionals in the retail and data-prediction domains.
the goal of bridging the gap between offline and online shopping, by enabling physical retailers to better engage their customers, extract insights and build valuable relationships that lead to more conversions, greater revenues, and increased loyalty.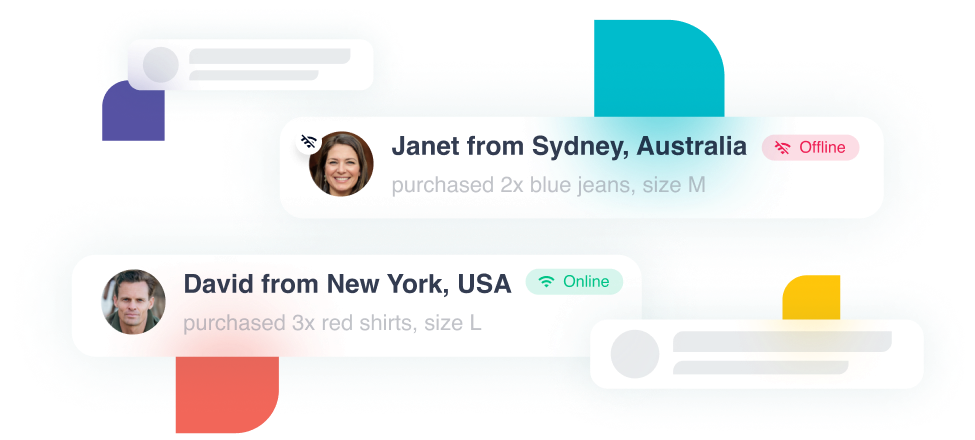 Pairzon is based in Tel Aviv, Israel, with a presence in North America and Europe.
Galit Arizon
Co-Founder & CEO
Second-time founder with 20 years of experience in the retail industry. Prior to co-founding Pairzon, Galit held roles as Head of Business and Director at Shufersal, and VP Sales at Albar Group.
Oded Mega
Co-Founder & CTO
Second-time founder, who prior to co-founding Pairzon, held roles as VP R&D at Kaymera (a mobile security startup) and Senior Security Architect at Mercedes Benz car security. During his IDF service, Oded served at the Infosec center.