The Retailer Guide for Choosing the Right Customer Data Platform
Whether you are a large global brand or a new eCommerce startup, you need access to complete, accurate, and holistic customer data. You need data that will allow you to understand who your shoppers are; what drives their behavior online and in stores, what trends excite them, and what kind of marketing language speaks to them. You need to know what it takes to convert a casual browser into a loyal customer — for any individual shopper, at any time.
When you're running marketing campaigns worth thousands, hundreds of thousands, or even millions of dollars, you have to be sure they will drive the desired outcome. Having the ability to design data-driven campaigns that make a measurable impact and justify spend is essential to success.
We live in a world where companies can easily generate troves of consumer data. However, organizing, analyzing, and operationalizing this data remains a challenge. Customer Data Platforms (CDPs) aim to solve this challenge. CDPs are designed to integrate and manage customer data to provide marketing, customer success, and sales teams a clearer picture of what makes their shoppers tick.
Sounds like the perfect solution, right? However, significant issues with many current CDPs persist:
They're massive technology deployments,

often costing upwards of $1 million, with months-long implementation periods and complex user onboarding. Smaller and mid-size companies, as well as fast-paced companies that don't have time for six-month-long deployments, often struggle to find suitable options.

They primarily rely on online data sources

, such as mobile interactions, social media, email, CRM systems, and on-page activity. While it's true that the vast majority of people shop online, most people don't

exclusively

shop online. Without a way to collect and analyze data from offline sources, it's impossible to gain a complete view of the customer (i.e. Customer 360). Other data collecting methods, such as self-reported customer surveys, become obsolete almost as quickly as it takes a customer to fill one out.
Marketing, sales, and overall business success today requires more. You need less trial and error, and greater, faster impact. Fortunately, today it's possible to quickly and easily integrate a CDP and start seeing an immediate impact — as long as you choose the right platform.
In this eBook, we'll provide eight criteria to keep in mind when evaluating CDPs, so you ensure you get the most robust, holistic, and effective solution.
What is a CDP and How Does it Benefit Retailers?
CDPs enable retailers to unify data from different touch points along the customer journey to build a complete, holistic picture of their shoppers. By tearing down data silos and aggregating first-party data on all of your customer interactions, CDPs allow you to achieve a truly omnichannel, 360-degree customer view.
With this consolidated view, you can increase the precision of your segmentation (using both demographic and behavioral data), and create more personalized and consistent marketing campaigns that drive engagement at the right times.
In addition to marketing and sales, customer service/success teams can utilize CDP insights to resolve issues more quickly and effectively, and improve the overall customer experience.
Finally, a CDP can be used to support analytics and reporting efforts by providing a centralized, up-to-date view of customer data that can be used to inform decision-making and optimize business processes.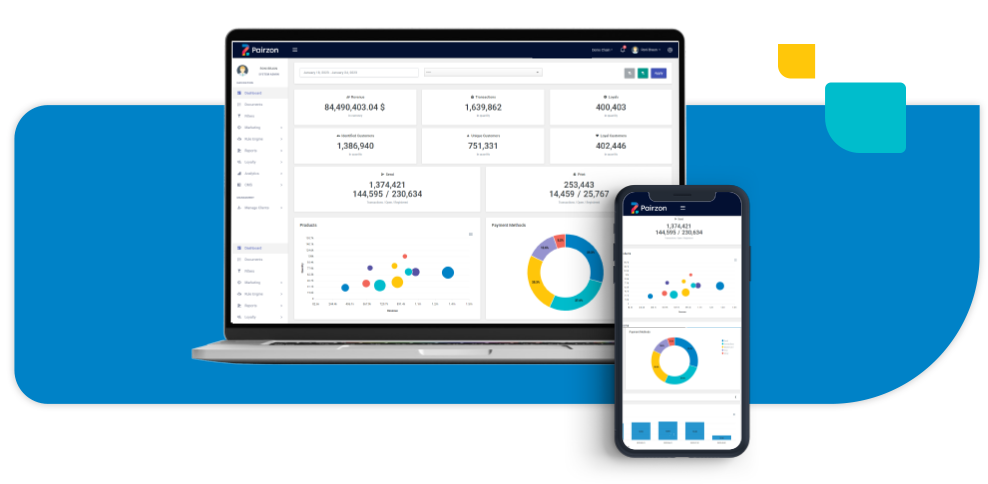 The 2023 CDP Checklist
8 Must-Haves to Consider When Evaluating CDPs
Every company has different business needs and goals, which influence what you should look for in a CDP. However, if you want to get the most possible value from your CDP and ensure your investment makes an impact, make sure your selection includes the following key features.
1. Supports rapid deployment
Many CDP providers come with long, complex deployment periods. They often require significant custom integrations or the use of third-party connectors, which can take months and requires ongoing, dedicated IT support. While this might be par for the course for large enterprises, it's often a major drawback for small- and mid-sized retailers, as well as fast-paced digital native startups.
When evaluating CDP providers, look for one that offers simple, plug-and-play deployment. A CDP that can snap into your existing marketing tech stack without requiring hands-on integration allows retailers of every size to start enhancing their marketing capabilities and impact in as little as one month.

2. Aggregates customer data from online and offline sources
A CDP that doesn't account for offline customer data can't possibly provide a 360-degree customer view. Yet most CDP providers only consolidate customer data from online sources, such as the CRM, email, on-site engagement, social media, etc.
To be truly accurate and effective, your CDP should have the ability to integrate data from all customer touchpoints, including in brick and mortar stores. Advanced CDPs can extract personal identifiers (such as names, phone numbers, and email address) from real-time, in-store transactional data to connect specific purchases with online marketing sources (Facebook, TikTok, Instagram, etc.). By consolidating in-store purchase data with online data in your CDP, you can build a truly comprehensive, up-to-date view of each customer.
3. Enables predictive analytics
The most effective CDPs not only provide a single customer view, but they also tell you which campaigns will be most effective for certain audiences. However, not all CDPs are equipped to make these predictions.
The most valuable CDPs use statistical algorithms and machine learning to forecast the success rate of marketing campaigns or other business initiatives. CDPs that offer predictive analytics give marketing teams a significant advantage by eliminating the guesswork that goes into building and optimizing campaigns. This can save you both time and money, while boosting campaign ROI from the start.

4. Integrates with existing CDPs
Some companies' CDPs are so deeply integrated into their systems and processes that just the feat of untangling it presents way too much work and complexity — even if there's an opportunity to replace it with something better.
If this scenario sounds familiar, look for a CDP that can sit on top of and augment your existing one. Advanced, lightweight CDPs can integrate with existing CDPs to provide supplemental value and capabilities (such as predictive analytics and offline data unification).
5. Supports compliance with data privacy laws
Any part of your tech stack that deals with customer data should be configurable to comply with data privacy and protection regulations, such as GDPR, California Privacy Rights Act (CPRA), the Right to be Forgotten, and more.
When evaluating CDPs, make sure the solution you choose is designed to keep customer data secure and support compliance with any of the data privacy laws your company is subject to. Plus, you'll want to ensure it has the flexibility to support future laws that may emerge.
6. Built for scale
The CDP you invest in should be able to scale and grow to meet the needs of your organization, both in terms of the volume of data it can manage, as well as the number of users it supports.
Future technology trends and investments can have a significant impact on the amount of data you need to generate or process. Make sure your CDP is built to manage this growth.

7. Enables a broad range of activation capabilities
The most valuable CDP will allow you to activate customer data in various ways. For example, you'll want a platform that enables you to create personalized marketing campaigns, supports hyper-specific segmentation for targeted messaging, and offers different types of visualization for different use cases, such as marketing, sales, and customer service.

8. Fits your budget
Finally, it's important to consider how a CDP fits your budget. Many SaaS products usually come with ongoing maintenance costs, as well as additional costs for training, support, or additional features, in addition to upfront cost.
While many established CDPs come with a hefty price tag, it's possible to find an advanced and scalable solution that's more budget friendly.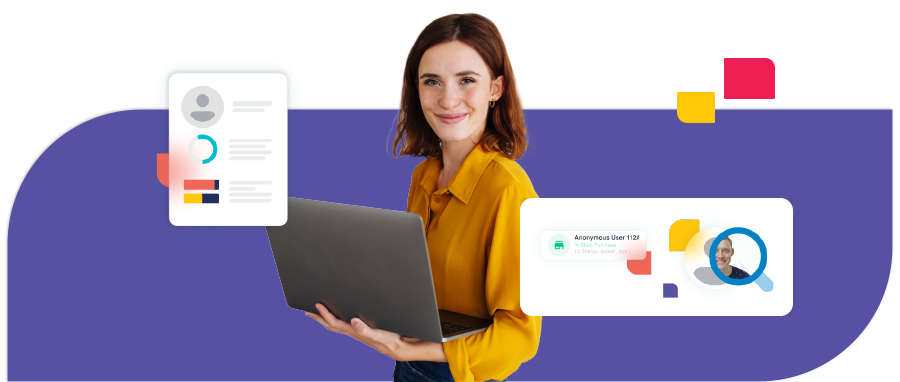 Choose a Complete CDP (and Skip the Hassle)
Pairzon is an AI-powered CDP that is revolutionizing how retail marketers put customer data to work. Built for retail companies of all sizes, Pairzon empowers every user to become a data expert, making it easy to choose the best marketing campaign and boost ROI.
To put it simply, Pairzon checks every box in the checklist above, and more.
With its lightweight and easy-to-deploy architecture, Pairzon allows retailers to start making an impact within one month — without dedicating time and resources to building custom integrations or undergoing complex user onboarding. It integrates with existing CDP deployments, it's highly scalable, and guarantees robust data governance, making Pairzon the full-package CDP for retailers.
Ready to learn how Pairzon can help you supercharge your audience targeting, customer acquisition, retention, and ROAS? Click here to learn more.